Stima Sacco Society Limited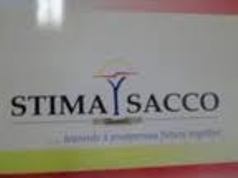 Stima SACCO was established in 1974. It was formed to act as a means of facilitating savings and to provide affordable credit to employees of the then east African Power & Lighting Company.
The Society is therefore 36 years old. On the other hand the society responded to members banking needs and introduced the Front Office Service Activity (FOSA) in April 2003 to offer basic banking Services to members.
Vision
To be a market leader in the provision of sound financial services so as to maximize customer satisfaction
Mission
To mobilize funds and provide competitive services through competent human resource, appropriate technology and management of resources in an efficient and sustainable manner
Motto
................towards a prosperous future together
The membership is drawn from the following organizations:
• Kenya Power & Lighting Company Ltd.
• Kenya Electricity Generating Company Ltd. (KenGen)
• Energy Regulatory Commission
• REA
• Sacco staff
• GDC
• Ketraco
• Ketawu (Kenya Electrical Trade & Allied Workers Union)
• Retired staff of these organizations
• Spouses and Children of members
• Energy and allied sector
• National and international oil companies
• Companies capable of making regular check off contributions
• A person who is a resident or occupies land within the society area of operation
• Business and institutions approved by the Board
The Sacco is fully compliant with SASRA regulations and has been granted a lince to operate.
To increase its capital base and have more liquidity in order to meet its abitious growth strategy, the Sacco is encouraging its members to capitalise their dividend earnings and enjoy the following benefits:
* Increased future dividends as deposits increase. * Faster growth of your deposits due to compound interest.
* Higher future loan entitlement
* Enhanced retirement package
* Ease of saving more through your dividends
Click here to see the Sacco Society Limited Loan Products and
The Sacco Society Limited savings products.
contacts
Stima Sacco Plaza,
Mushembi Road, Parklands
P.O.Box 75629 - 00200,
City Square,
Nairobi
Email: info@stima-sacco.com
Tel: 020-3751292/4/8, 020-8097267/8,041 2002511,041 2002510
Fax: 8097265,020-8097268
Mobile: 0724-253918, 0733-600059

Stima Sacco Society Limited back to home page