Ndege Chai Sacco Society Limited
Ndege Chai Sacco is a world class Sacco that was established and registered in the year 1978. Membership is drawn from employees of Finlays countrywide, Kericho, Nairobi, Mombasa, homegrown in Naivasha and lemotit farm in londiani.
Schools, hospital, recreational clubs and churches in kericho. Business community and spouses of members', farmers and out growers. We also have members who are employees of other tea companies i.e. Sotik Tea, sotik Highlands, Tinderet and Changoi
Vision
"To Be A World Class Sacco"
Mission
"To provide excellent, prudent and relevant financial services to our customers, through efficient mobilization and application of resources, and effective communication to all stakeholders"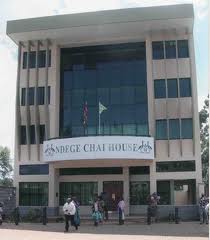 Products:
FOUR TYPES OF LOANS:-
1) Normal Loan-maximum 48 onths
2) Additional Loan-maximum 48 months
3) Emergency Loan-maximum 12 months
• A ll Bosa loans run at 14% p.a on reducing balance.
• T he Sacco has from year 2004 adopted a participatory policy where every loanee meets 1.2% the insurance cost of his or her loan
4) Car loan
Available to s/staff and management staff of JFK Ltd Repayment period up to 60 months
Interest rate 14% P.A on reducing balance
Jfk co-guarantees the loan
Log book retained by Sacco and co-owned
Application approved by Jfk – Finance Executive
LOAN PROCEDURE,
• Processing and appraisal by loan officer.
• A pproval by credit committee.
• P ayment of loan through Fosa
• Advice to E/F/Ds for recoveries.
• Important – All loan application forms should be forwarded through the mail van.
LOAN POLICY
All loans are approved at three (3) times shares of the member, subject to net income.
• 5 0% rule of the net income is strictly followed.
• Proper supporting document is required for emergency loans.
• Guarantor's name,ID number and signature must be filled correctly.
• Guarantors must be sufficient to cover the loan applied.
• Loans are paid less insurance at the rate of 1.2% of the total loan approved.e.g for a loan of kshs 10,000 insurance cost is kshs 120, hence net amount to be paid is kshs 9,880.
CREDIT MEETINGS
• The main credit meetings to approve normal and additional loans are held monthly
• Emergency loans are approved every week.
• Average waiting period for all loans is two weeks
Ndege Chai sacco ltd Contacts:
NDEGE Chai House
Box : 857 - 20 200
Kericho, Kenya
Tel: 052 - 30 121, 20 155 Fax: 052 - 30592
Email: info@ndegechaisacco.com
Website: www.ndegechaisacco.co.ke
Ndege Chai Sacco Society Limited back to home page